Image Nos. 090, 091, 092 (BW version) and 100 from the Falkland Street Series selected for 'Around the World' section of The Hasselblad Bulletin online magazine.
The Royal Photographic Society
Image selected by The Royal Photographic Society for their Indian Chapter Website
Four images selected by PhotoVogue for their 'Best of' section
Over 200 images selected by PhotoVogue for inclusion in my Portfolio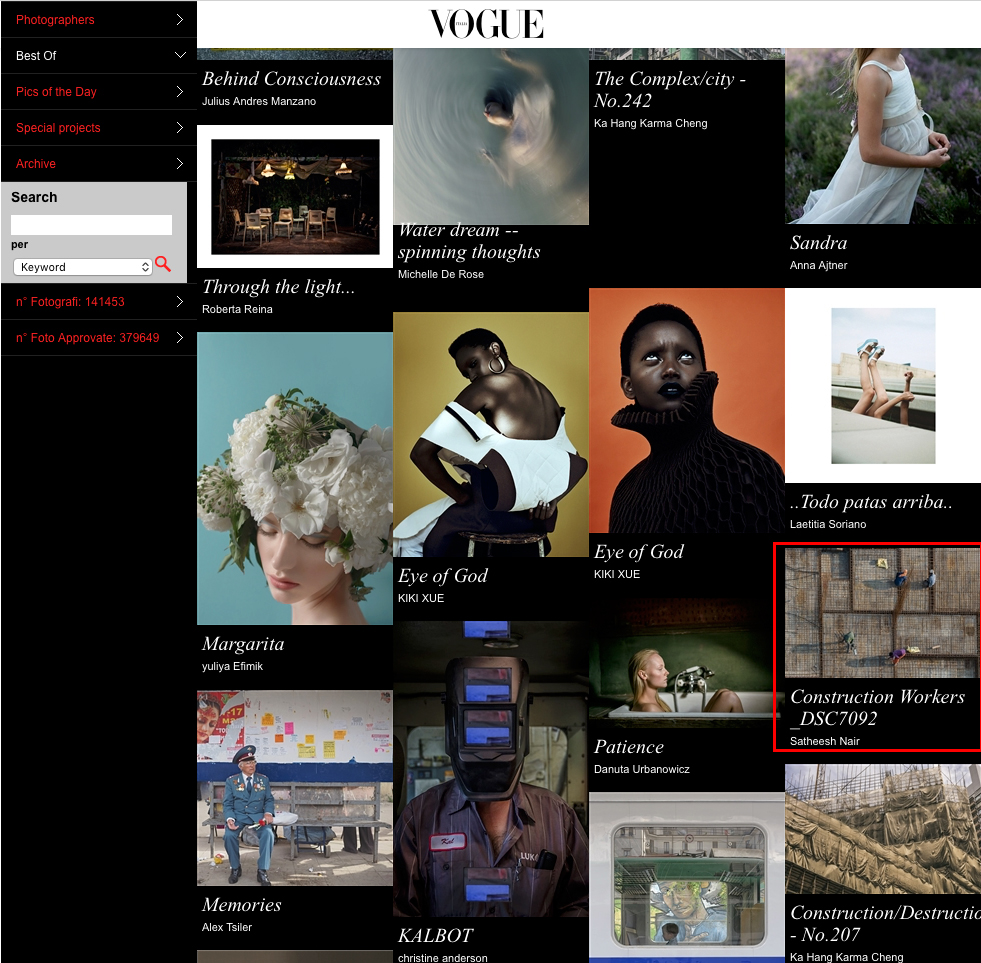 Digital Photo Magazine website.
Image 050 selected  as 'Image of the Day'
My portfolio at their site was also recommended as a 'Featured Portfolio'
Image from 'Fish Pond Series' was selected for the cover of the August 2017 edition  'Photoshop User' online Magazine published by Kelby One 
Interview appeared in the Magazine.